Science New Zealand 2020 Awards
Twenty-one Award Winners across three Award categories - Early Career Researchers, Individual / Lifetime Achievement and Team - and a Supreme Award Winner were honoured at Parliament on Thursday 3rd December 2020.
Supreme Award Winner
The ESR COVID-19 Team - ESR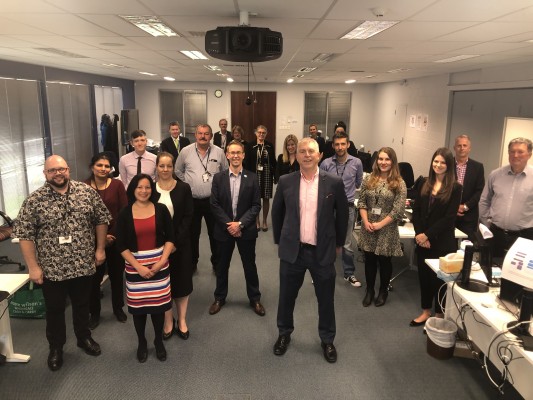 Early Career Researchers
Criteria
The individual has completed their highest research qualification in the past 10 years
The research behind the discovery or achievement:

May have occurred over any time period
Must have demonstrated benefit to New Zealand's economic, environmental, social and/or environment wealth or well-being
Winners
Dr Nik Palevich - AgResearch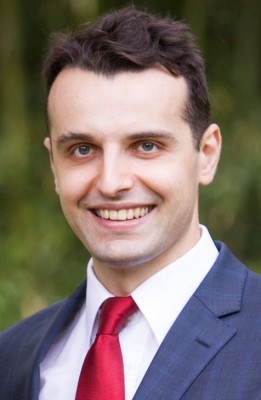 Dr Nik Palevich's research is centred on the rumen microbiome, generating significant new knowledge that will allow the science community to engineer rumens that reduce methane emissions and improve productivity and sustainability outcomes.
His independent and teamwork tackled a poorly understood field of microbial-mediated plant fibre conversion into absorbable food molecules within the rumen, into a familiar landscape. Furthermore, his work has pinpointed microbe-to-microbe interactions that underlay existence of microbial diversity in the rumen.
His post-doctoral research investigated parasite-host interactions using a multi-omics approach by securing and leading a highly competitive AGMARDT Post-Doctoral Fellowship in the Parasitology team.
In collaboration with the AgResearch Food & Bio-based Products team, he also championed the adoption of genomics to characterise several bacteria associated with meat spoilage.
Despite graduating with his PhD only three years ago, Dr Palevich has already generated over 20 publications in high impact journals, including Nature Biotechnology.
Dr Yin Hsien Fung - Callaghan Innovation
Dr Yin Hsien Fung joined the Measurement Standards Laboratory (MSL) of New Zealand in 2016 after completing his PhD in Physics (Otago). He is now MSL's lead scientist for Mass Standards and is leading work on developing the MSL Kibble balance.
The Kibble Balance will be used to realise New Zealand's kilogram following its 2019 redefinition. This complex construction project – combining quantum physics and great engineering – involves scientific collaboration across MSL.

Since joining MSL, Yin Hsien has presented on a paper at the prestigious Precision Electromagnetic Measurements conference; co-authored a paper on the MSL Kibble Balance with renowned scientist Chris Sutton; and presented to the international community in the UK on the project.
Yin Hsien's many science outreach activities have included organising educational programmes for rural Otago/Southland schools; working on a Māori measurement project; providing education experiences at Te Kura Pounamu; judging a science fair; and mentoring the 2018 Prime Minister's Future Scientist Prize winner.
Georgia Bell - ESR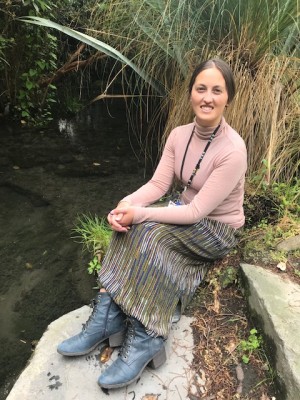 Georgia Bell (Ngāti Maniapoto, Ngāti Pū, and Ngāi Te Rangi) is passionate about enhancing the wellbeing of Māori communities and the environment through the meeting of science and mātauranga knowledge systems.
With her strong leadership and her microbiology, immunology and marine science expertise Georgia has been involved in diverse research kaupapa. This includes mahinga kai food safety, animal monitoring with the maramataka, water contamination, colorectal cancer and improving plant resistance to pests.
Georgia has led successful Vision Mātauranga and Curious minds projects. Her work has led to the development of food safety guidelines for mahinga kai gatherers and educational water sampling resources for use in kura.
Georgia is highly motivated by the prospect of sharing her expertise through community education and outreach. Through the delivery of focussed marine science wānanga, she has made a significant contribution encouraging tamariki and rangatahi to be excited about mātauranga, science education and careers.
Lucy Kaiser - GNS Science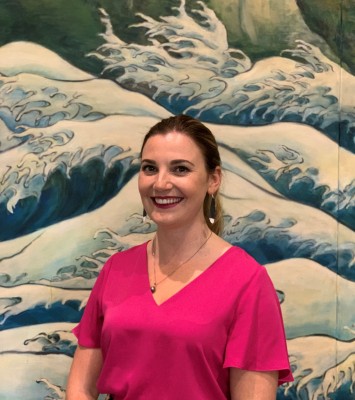 Lucy Kaiser (Ngāi Tahu/Kāti Mamoe) has established herself as a driving force for the inclusion of communities, especially indigenous communities, in emergency management and natural hazard research. Building resilience to earthquakes, tsunami and climate change are key focus areas for her.
Lucy brings an energised approach to getting tamariki (children) and rangitahi (Māori youth) involved in hazard education as a science. She is also a strong advocate for women and Māori in STEAM. Māori are under-represented in science and Lucy's work is helping to open new pathways for them.
Her work is notable for its strong grounding in both western science and Kaupapa Māori, and her ability to effectively blend different knowledge strands and bi-cultural perspectives.
She has been acknowledged for her innovation both in Aotearoa New Zealand and through international forums, including the United Nations. Lucy's outreach and advisory activities make significant contributions to building resilience across Aotearoa New Zealand's diverse communities.
Dr Rachelle Binny - Manaaki Whenua Landcare Research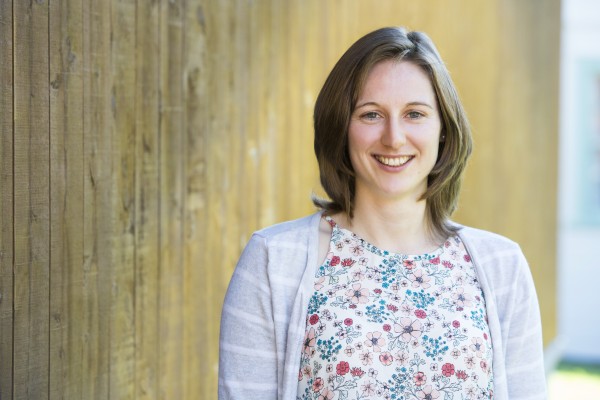 Dr Rachelle Binny is a mathematician bringing new dimensions to the study and control of vertebrate pests. Her work in establishing pest density thresholds that need to be achieved to observe a benefit to endemic species is critical for cost-effectively managing pests and predators in New Zealand.
In a brilliant piece of cross-discipline research, Rachelle applied her predator-modelling skills to virus epidemiology and spread in the fight against Covid-19. She worked with mathematicians and modellers at Te Pūnaha Matatini, and Auckland and Canterbury universities to inform Government decisions on lockdown levels and the likely probabilities of disease transmissions given changes in those levels.
Her expertise is backed up by wide-ranging stakeholder engagement, including community engagement, and high-quality science outputs including journal articles and conference keynotes.
Ensuring that her expertise is of benefit to other researchers, Rachelle also currently co-supervises a Te Pūnaha Matatini PhD student from University of Canterbury's School of Mathematics and Statistics.
Dr Erik Behrens - NIWA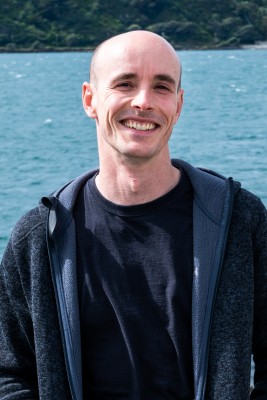 Dr Erik Behrens is an ocean modeller whose scientific skill and technical excellence is sought after internationally. He is one of NIWA's climate science leaders with more than 30 published papers.
His regional and global connections provide vital assessments of future ocean conditions around New Zealand crucial for planning and policy decision-making.
Erik has been awarded a Fast-Start Marsden grant for modelling studies on the Sub-Tropical Front, a grant from the Deep South National Science Challenge to develop the New Zealand Earth System Model, funding from the Ministry for Primary Industries for examining the pathways for plastic to the sea-floor, and from the Antarctic Science Platform for model developments for high-resolution modelling of the Ross Sea region.
Erik's ability to connect observation and modelling is a key bridge in ocean science and our climate models are improving dramatically at the regional level because of his work.
Dr Lisa Evans - Plant & Food Research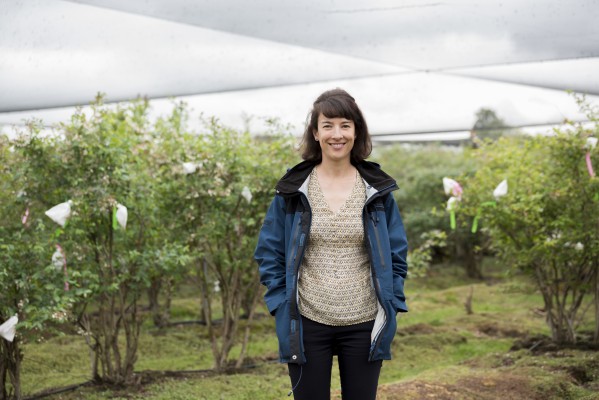 Dr Lisa Evans' research is at the interface between floral biology and animal behaviour – providing insight into how the movement patterns and cognitive ability of honeybees, bumble bees and other insects affects their efficacy as crop pollinators.
Her research is providing new pollination management approaches for New Zealand cropping industries, leading to more sustainable and efficient production of pollination dependent crops. It is growing our fundamental understanding of how and why bees think, and how this affects their interaction with the surrounding landscape.
Lisa leads a Marsden Fast-Start project on understanding how environmental complexity may drive evolution of variable learning in wild bumblebee populations. She was Principal Investigator on a Zespri and Sustainable Farming Fund grant and is currently collaborating on several research programmes with Australian scientists and industry.
She has presented her work in international scientific journals and conferences. She regularly engages the industry and public though newsletters, client reports, talks, workshops and media interviews.
Dr Kelly Wade - Scion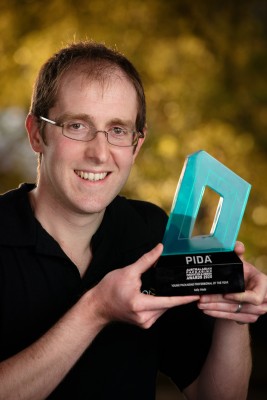 Dr Kelly Wade is becoming one of New Zealand's most recognised thought leaders in packaging innovation through translating understanding of biomimetics to packaging. This recognition was celebrated in May when he was named the Australasian 2020 Young Packaging Professional of the Year.
Since gaining his PhD in 2012, Kelly has won awards from institutes around the world for his spine research.
When he joined Scion in 2018 his knowledge of microstructure and biomechanics was applied to innovative packaging solutions. As Lead Investigator on biomimetic solutions to redesign and strengthen corrugated board boxes, Kelly and his team are looking at novel box designs to minimise box failure in supply chains, which costs exporters billions of dollars in damaged goods.
Kelly runs Scion's internationally unique, chilled box testing facility, and he leads a National Science Challenge Science for Technological Innovation project creating biobased materials that can be applied to develop sustainable packaging demanded by overseas markets.
Individual / Lifetime Achievement Awards
Criteria
An individual who has made a conspicuous contribution through:

Their work over time; or
A specific discovery, development or application.

The individual should be a current employee of a CRI or be retired from a career in a CRI or its predecessor with which his or her work is associated.
The research or activity underlying the discovery or achievement:

May have occurred over any time period
Must have demonstrated benefit to New Zealand's economic, health, social and/or environmental wealth or well-being
Winners
Dr Stewart Ledgard - AgResearch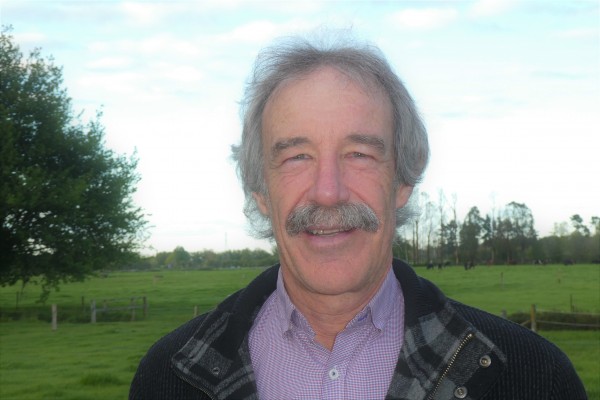 Science 1979, Dr Stewart Ledgard has been active in applied soils research focused on nutrient management, fertiliser efficacy and management, and farm management practices that increase nutrient efficiency and reduce contaminant losses.
He was a key researcher who initiated and developed the OVERSEER Nutrient Budgets model and contributed to international development of Life Cycle Assessment methods for determining the whole-of-lifecycle footprint of agricultural products.
Stewart worked with New Zealand farmer, policy and industry groups, using these tools for improved environmental outcomes.
He is a Fellow of the New Zealand Society of Soil Science, recipient of the New Zealand Grassland Association award for Technology Transfer, an Adjunct Professor of the New Zealand Life Cycle Management Centre at Massey University, and co-leader of several international projects in the FAO Livestock Environmental Assessment and Performance programme.
He has published 139 peer-reviewed science journal articles and 8 book chapters and has an H index of 38, with 4500 citations.
Dr Ray Simpkin - Callaghan Innovation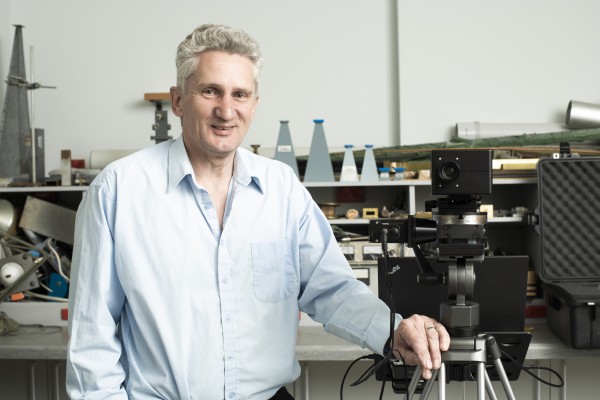 Dr Ray Simpkin is a distinguished Callaghan Innovation scientist whose cutting-edge technical expertise and science leadership significantly benefits New Zealand. Ray empowers innovators through trusted partnerships and technical services, while his promotion of new technologies, and their industry applications, is exemplary.
His hyperspectral and microwave imaging work benefits sectors including agritech, medical devices, food and beverage, fisheries and manufacturing.
Ray's work has featured globally, such as at conferences organised by the world's largest technical professional association, the Institute of Electrical and Electronics Engineers (IEEE). Ray is a seasoned academic referee and has recently contributed to MBIE's COVID-19 Innovation Accelerator Fund.
Ray's pioneering work on long-range wireless power transfer with EMROD has led to promising New Zealand energy company collaborations. This work has recently featured in IEEE Spectrum, Stuff and Popular Mechanics, generating interest from global investors and raising New Zealand's global R&D profile. Ray is proof that New Zealand is a place where scientific talent can thrive!
Dr Virginia Hope - ESR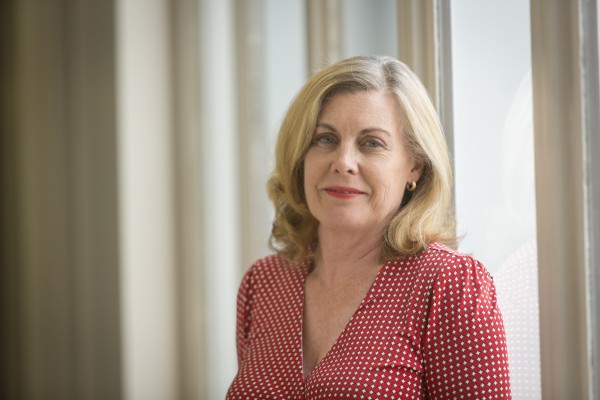 Dr Virginia Hope, Medical Director at ESR, has contributed significantly to achieving better public health outcomes and equity for New Zealanders throughout her career in public health.
Virginia joined ESR in 2006, bringing with her a wealth of health care knowledge gained as a frontline public health specialist, including serving as a Medical Officer of Health (Environmental Health) for Auckland. Virginia is also an adept leader, with governance roles chairing district health boards.
Thanks to Virginia's leadership, ESR has been well-placed to rise to the unprecedented challenge brought about by COVID-19. ESR's public health surveillance and science is trusted and relied-upon by the health system and Government to inform New Zealand's lauded pandemic response.
Virginia's acumen for scientific research is highlighted by the significant body of research she has authored or contributed to. For her services to health, Virginia became a Member of the New Zealand Order of Merit in 2014.
Dr Nick Mortimer - GNS Science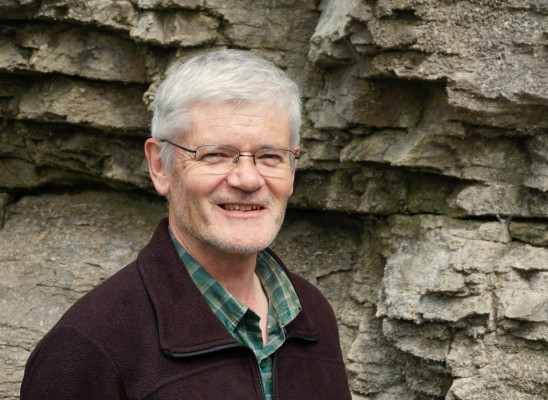 Dr Nick Mortimer is a prolific and inspiring earth scientist who has made several conceptual and practical advances that have changed the way we think about New Zealand geology and tectonics.
Nick is best known for his leading role in exploring, defining and promoting Te Riu-a-Māui / Zealandia, Earth's eighth continent. This work provides a fresh, big-picture environmental and educational context for all aspects of New Zealand natural science.
During his career with GNS Science, Nick has done consulting work for industry, hydro power operators, government agencies, and overseas geological survey organisations.
He has also been an influential figure in the New Zealand Earth science community including serving as Geoscience Society President and Senior Editor of New Zealand Journal of Geology and Geophysics.
Nick is a Fellow of the Royal Society of New Zealand and is active in outreach having written two popular books, provided expert advice to museums, and given many public talks.
Bruce Warburton - Manaaki Whenua Landcare Research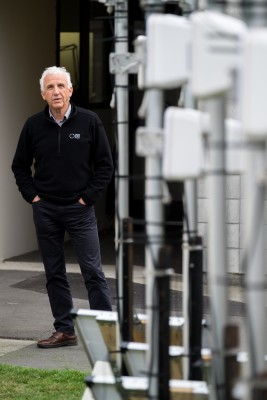 Bruce Warburton's wildlife ecology career began in the 1970's with extensive field research on possums. Initially focused on the protection of native forests, he extended his work to the apparently unstoppable spread of TB.
Bruce has contributed to the development of humane and targeted possum control tools. His research on fine-tuning the aerial application of 1080 baits showed that landscape-scale control programmes could achieve exceptional results with greatly reduced amounts of bait.
Average possum kills have increased from 70% two decades ago to over 95% now, while the amount of bait required has reduced by over 80%. His current research targets that last 5% of predators, to meet the PredatorFree 2050 goal.
Bruce has over 70 papers published, and over 150 technical reports. In 2004, he was awarded the Royal Society of New Zealand Bronze Medal for his contribution to animal welfare research and in 2012 the New Zealand Biosecurity Institute's Peter Nelson Memorial Award for his contribution to pest management in New Zealand.
Dr Erica Williams - NIWA
Dr Erica Williams (Te Arawa, Ngāti Whakaue, Ngāti Pikiao, Te Whānau ā Apanui) is widely regarded as an inspirational leader and mentor. She is known for her scientific achievements in freshwater fisheries science and for her leadership in developing NIWA's Te Kūwaha National Science Centre which aims to enhance economic, social and environmental outcomes for Māori.
Erica is responsible for spearheading the strategic development of Te Kūwaha and provides leadership, support and mentoring to staff. She maintains close relationships with Māori scientists and research organisations and has increased NIWA's profile among iwi and hapū across the motu.
Erica leads two MBIE-funded programmes: Cultural Keystone Species: Co-management and Restoration and Ngā Kete o te Wānanga: Mātauranga, Science & Freshwater Management. These have required a significant amount of dedication and leadership. The projects show how improved environmental understandings are gained when mātauranga Māori and science-based knowledge systems are brought together to inform local, regional and national decision-making processes.
Russell Lowe - Plant & Food Research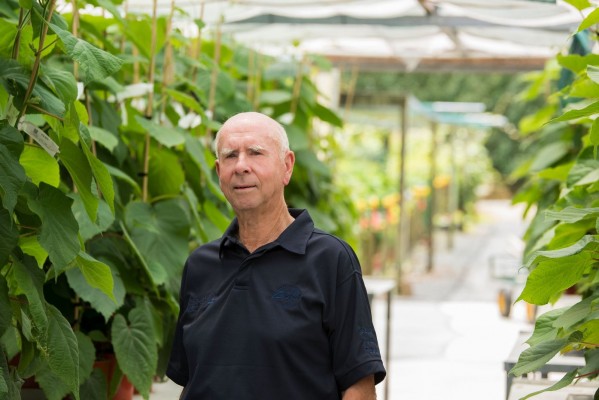 Russell Lowe is an Honorary Fellow in New Cultivar Kiwifruit Breeding at Plant & Food Research, Te Puke. In over 50 years at Plant & Food Research he has become regarded among New Zealand's most successful plant breeders. His kiwifruit cultivars have transformed the kiwifruit industry.
With colleague Mark McNeilage, Russell selected a gold, sweet kiwifruit cultivar 'Hort16A' (marketed as Zespri™ Gold) which saved the kiwifruit industry from crisis in the 1990s.
In 2010 the industry was again in crisis due to the bacterial infection Psa. Russell was first to recognise the Psa tolerance in a cultivar now marketed as Zespri™ SunGold™. This underpinned the rapid recovery of the industry.
The latest red cultivar, commercialised as Zespri™ Red, was also selected by Russell. It provides the market with a new and distinctive tasting fruit.
He has also selected rootstocks which can improve fruit yield, quality and impact on vine vigour. He fosters valuable collaborations with research colleagues in China.
Greg Steward - Scion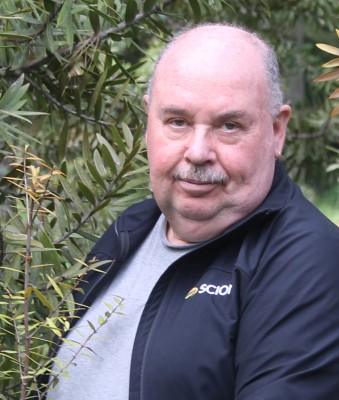 Greg Steward has dedicated his life to his love of New Zealand's indigenous forests ̶ from his first days as a woodsman trainee with the New Zealand Forest Service, to being the driving force for indigenous forestry at Scion for 44 years.
Greg has authored and co-authored many papers on indigenous tree species looking at their qualities, and on timber production modelling. Specific emphasis is on managing kauri, tōtara and indigenous hardwoods in plantations.
His research on the growth and yield of New Zealand kauri gained him a Master of Forestry Science (Hons) in 2011. This important work dispelled many myths around the wood properties of plantation kauri.
Projects he has led or been involved in have strongly influenced the position that indigenous forestry is now moving towards, such as shown by the successful Tōtara Industry Pilot programme.
Greg's vast knowledge and experience stands him as a respected and wise mind throughout iwi and the New Zealand indigenous tree community.
Team Award
Criteria
A team refers to a group of three or more people. It may be multi-disciplinary and multi-functional. The team must include a researcher.
Not all of the team need be from the CRI - they may come from other Science New Zealand members or from external parties.
The research or activity underlying the discovery or achievement:

May have occurred over any time period
Must have demonstrated benefit to New Zealand's economic, health, social and/or environmental wealth or well-being
Winners
Pastoral Genomics Research Team - AgResearch
This award coincides with the delivery of a five-year project embedding the latest tools of plant genomics and genetics in leading New Zealand seed companies associated with ryegrass and white clover breeding.
The team has led the development and implementation of new plant breeding decision support systems, assembly and adoption of genomic selection in ryegrass and clover, new phenomics tools to precisely monitor plant traits in real time, and advancement of phosphate-efficiency and drought-tolerance traits in clovers.
The advances have been validated to more than double the rate of genetic gain for yield in ryegrass. Independent analysis determined this may contribute $1B pa to the New Zealand economy by 2040. The gains from white clover will also be substantial.
The team identified resource-efficient clover traits derived from wild relatives. These clovers require less phosphorus per unit growth and offer drought tolerance. The transfer of hundreds of improved seed lines to industry enables commercial breeders to develop cultivars with a lower environmental footprint.
The team has published 35 key scientific papers.
Team members: Brent Barrett, Craig Anderson, Sai Arojju, Mingshu Cao, Jim Crush, Marty Faville, Kioumars Ghamkhar, Andrew Griffiths, Angus Heslop, Tony Hilditch, Won Hong, Wajid Hussain, Jeanne Jacobs, Zulfi Jahufer, Anna Larking, Dongwen Luo, Peter Moran, Shirley Nichols, Jessica O'Connor, Lily Ouyang, Jana Schmidt, Prue Taylor, and Mike Trolove; and PhD students Lucy Egan and Grace Ehoche.
Data Vision Team - Callaghan Innovation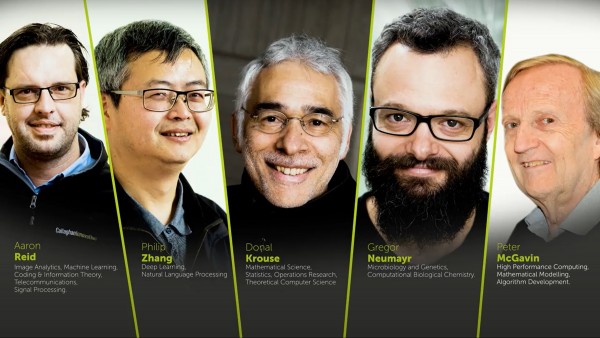 Data science has become a vital path to growth for many New Zealand businesses, but they often struggle to develop a long-term, cost-effective data strategy.
This roadblock to New Zealand's future growth potential prompted Callaghan Innovation's Data Vision Team to 'get out of their comfort zone' and develop a new, non-traditional way of delivering data solutions to business – a high-impact approach with long-term economic benefits for the country called 'Data DIY'.
The service is unique because it effectively transfers the 11-member team's knowledge and skillsets to the business they are assisting, giving them the tools they need to solve their data problems without relying on external providers. To paraphrase the proverb, the service is the data science equivalent of teaching people to fish, rather than giving them a fish.
This unique approach means the Data DIY service has long-term, high-impact benefits to the financial viability and human capital of the companies that take advantage of it. It enables them to fill their knowledge gaps and build internal capabilities to meet their future needs in AI and data science.
The service has already helped – and continues to help – several New Zealand companies launch new products and come up with new services and grow their revenue.
The ESR COVID-19 Team - ESR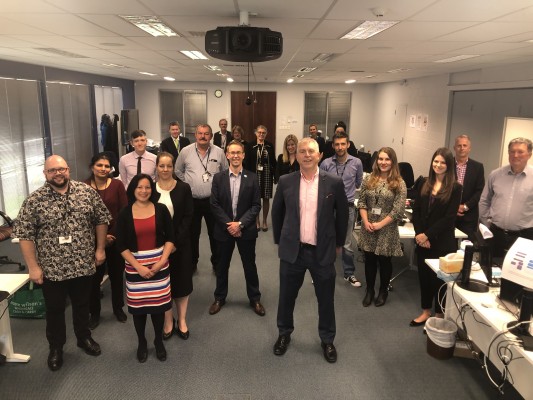 The ESR COVID-19 Team and critical partners provided real-time health intelligence to the government throughout the pandemic, allowing them to make critical decisions on how to eliminate and control the spread of the virus.
The team comprises epidemiologists and laboratory technicians, right through to communications specialists and bioinformaticians.
While their expertise may be varied, they share a common goal: to supply decision-makers with the right information at the right time so they can protect New Zealanders.
The team's greatest achievements include: the development of the New Zealand COVID-19 dashboard; the first test in the country for COVID-19; and being the first to sequence the genome of a positive New Zealand case. This genome sequencing became one of the nation's best tools for solving contact tracing.
ESR is undertaking research projects at the cutting edge, including saliva and serology studies for future ways of testing for the virus; and detecting COVID-19 in wastewater.
Our Rising Tide Team - GNS Science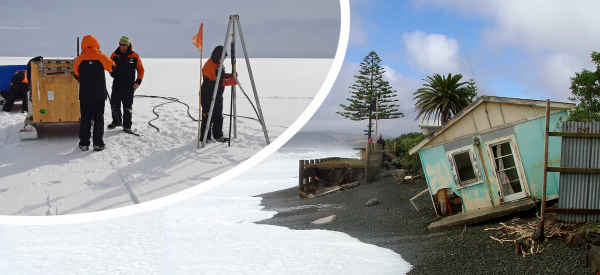 The Our Rising Tide team from GNS Science investigates the response of the Antarctic Ice Sheet to climate change and examines the consequences for, and impact of, sea level rise in New Zealand. Research outcomes are shared with our coastal communities so that we can better adapt to a changing world and the team's impact extends into social, cultural, economic and political domains.
Team members have contributed to reports by the Intergovernmental Panel on Climate Change; participated in New Zealand's Coastal Hazards and Climate Change risk and adaptation assessment; provided reports on the potential impact of sea level rise for national and local government bodies; and worked with the Ministry of Foreign Affairs and Trade to develop a project to evaluate flooding hazard due to sea level rise in the Pacific.
Team members: Richard Levy, Nancy Bertler, Dan Lowry, Nick Golledge, Liz Keller, Joe Prebble, Giuseppe Cortese, Brioch Hemmings, Sally Potter, Matthew Knowling, Ian Hamling, Sigrun Hreinsdotter, Lara Clark, Annemarie Christopherson, Rebecca Pyne, Georgia Grant, Simon Cox, Belinda Smith Little, Wendy Saunders, Phil Glassey, William Power, Kyle Bland, Fabio Tontini, Jenny Black, Kirby-Jane Hallum, Matthew Tankersley, Leana Bariball, Mario Krapp, Kate Clark, Katy Kelly, Jessica Williams, Aditya Gusman, Katelyn Johnson, David Try, Tania Gosh, Suzanne Paisley, Chris Clowes, and James Crampton.
Land Cover Database Team - Manaaki Whenua - Landcare Research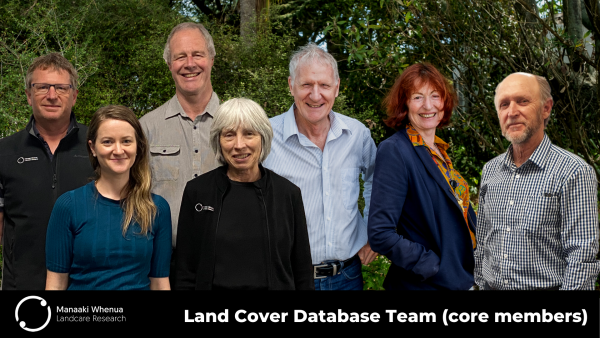 A team of land use and ecosystems researchers, remote sensing and geospatial experts and informatics specialists have collaborated over many years to create and deliver New Zealand's Land Cover Database (LCDB).
The LCDB requires state of the art remote sensing, and a pipeline of processing, analysis, automated map production, and ground truthing. It is a critical dataset for the government and is the authoritative map showing how land cover nationwide has changed since 1996.
LCDB is used by national and regional government agencies, agribusiness, consultants, farmers, educators, Māori stakeholders, and researchers for planning, conservation and environmental modelling. It helps New Zealand to understand the pressures that different land uses are placing on the biodiversity and functioning of ecosystems. It supports State of the Environment reporting requirements, and its benefits and impacts are ongoing.
Team members: Peter Newsome, David Pairman, James Shepherd, John Dymond, Michelle Barnes, Anne Sutherland and Stella Belliss. These are supported by wider research and delivery teams including Jan Schindler, Ben Jolly, James Barringer, David Medyckyj-Scott, Andrew Manderson, Robbie Price, and research contractors Michael Speth, Mike Cochrane, Andrew Cowie and Heather North.
The Manaaki Whenua team especially acknowledges Deb Burgess, Ministry for the Environment, Tim Clarkson, Ministry for Primary Industries, and Richard Earle, Department of Conservation, for their collaborative approach to the LCDB team's success.
Invertebrate Collection Team - NIWA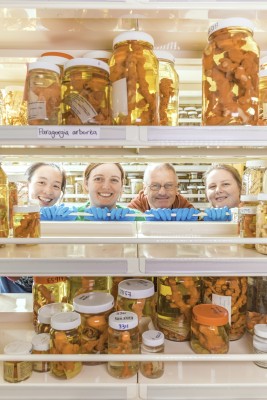 The NIWA Invertebrate Collection is a treasure trove of specimens for scientific study, and a nationally significant resource that is continually adding to knowledge of what makes up New Zealand's vast marine realm of some 1.5 million square kilometres.
The team that oversees the collection are the guardians of almost 150,000 registered samples and a total of over 300,000 jars of preserved specimens including corals, sponges, crustaceans, anemones and amphipods. It is one of the largest collections in the country.
They also make a significant contribution to science through the provision of taxonomic expertise and biological data to government and other agencies. This includes informing the Department of Conservation's Threat Classification System, the Conservation of Antarctic Marine Living Resources (CCAMLR) and invertebrate bycatch data to Fisheries NZ.
In the past year, the team has arranged 148 loans or donations to researchers all over the world and has hosted 21 visitors from other institutions.
The team also extends its expertise to museums, including Te Papa's Te Taiao / Nature exhibition and is involved in several popular outreach activities.
The growing knowledge of biodiversity information held in the collection continues to inform both NIWA research, commercial projects, New Zealand governmental agency policies and international initiatives.
Core team members: Sadie Mills, Diana Macpherson, Caroline Chin, Dean Stotter, Kate Neill.
The Red5 Kiwifruit Genome Sequencing Team - Plant & Food Research
Understanding the genome of a crop and identifying genes that control desirable traits are hugely beneficial to breeding work. The multi-organisational Red5 kiwifruit genome sequencing team employed an approach not commonly undertaken in plant genomes: community-based manual labelling of every gene in the genome.
The result is a significant improvement over any previous computer-generated genome and serves as a valuable tool for developing commercial cultivars.
The project began in 2015 to address errors in the computer-generated draft 'Hongyang' kiwifruit genome published by a Chinese research team in 2013.
Plant & Food Research led a team of 100, comprising internal scientists and collaborators from New Zealand, China, Italy and Australia, to successfully use their expert knowledge to compare computer predictions with physical evidence across the entire genome of Red5, a non-commercialised red-fleshed kiwifruit.
The Red5 genome has set the "gold standard" for ongoing genomics and gene identification research. It provides an analysis tool for the general plant community that will be able to train computer prediction models to achieve higher accuracy.
It also accelerates kiwifruit breeding work and keeps Plant & Food Research at the forefront of genomics research in kiwifruit, the largest fresh fruit crop in New Zealand.
The Geomatics Team - Scion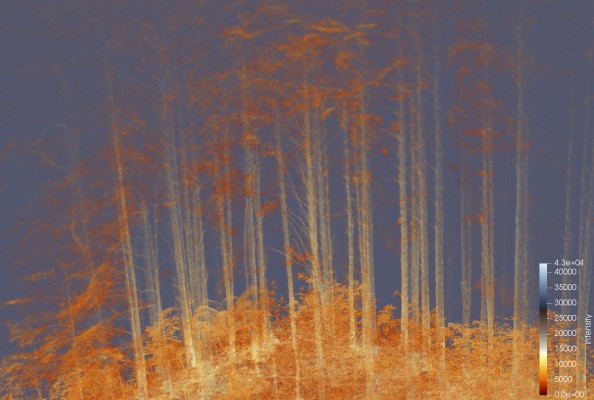 The Scion Geomatics Team has significantly developed the use of cutting-edge technologies for application in New Zealand's planted forest industry, which was worth almost $7 billion in exports last year. Its research has already made a difference for several forestry companies and a regional council.
The technologies include hyperspectral imagery, deep learning and use of terrestrial LiDAR in the form of the Hovermap SLAM laser scanner.
The international relevance of these technological advances is clear, with five papers published or in press, including three in the highest impact remote sensing journals. Six more papers have been submitted recently.
The team has demonstrated use of very inexpensive radar for large-scale inventory, developed a novel method of tree detection using extremely accurate deep learning, outlined a method for detection of foliar Phosphorus from hyperspectral imagery; advanced detection methods for wilding pines including using repeat observation satellite imagery; demonstrated use of area-based phenotyping for large plantation forests; increased industry awareness of SLAM laser scanning, demonstrating viability for advanced inventory applications, and a potential new method for Beyond Visual Line of Sight flying of UAVs.
Current team members: Dr Michael Watt, Dr Grant Pearse, Dr David Palmer, Dr David Pont, Robin Hartley, Ellen-Mae Leonardo, Honey-Jane Estarija, Liam Wright, Peter Massam.
Also included: Scion: Dr Alan Tan, Dr Sean Husheer, Dr Heidi Dungey; two former Scion: Maxime Bombrun (Sweden), Dr Jonathan Dash (England) and universities: Dr Henning Budderbaum (Trier), Dr Pablo Zarco Tejada (Melbourne).